Lauretta Brindley Grezeszak ('54)
Emma Jean Ouderkirk('51)Ray Valley('50)
Mr. & Mrs. Ray Valley
Jack Couture- Class of 1943 and wife Barb....
Eugene "Whitey" Morris-Class of 1943
Thanks to Helen Hasty Jennings (1950) for identifying the Coutures....
Carol Sanders(56)&Ron Stephens(53)
Mr. & Mrs. Ron Stephens
MaryEllen Sappington Good ('61)
Ruth Warren ('63) & David Golden ('61)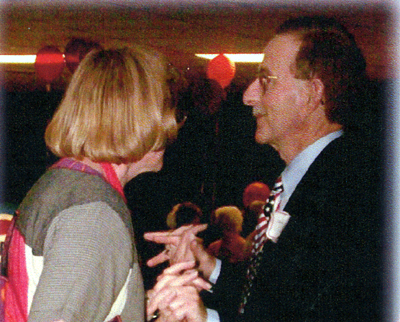 Mr. & Mrs. David Golden
Mr. Clifford Bedore...Teacher of Many...
Jack Thompson ('49) & Keith LaFountain
Keith is married to Pat Reilly..Class of 1952
Left...Frank Houston "Uncle Jack"..Class of 1944
Bob Rau (St.Joe Grad) on the right.....
Thanks to Jeanie (Shelda) Robinson Keith from the class of 1966 for identifying Bob Rau..
Thanks to Nancy Rabidue McCauley (1968) for identifying "Uncle Jack"...
David Walsh..Class of 1956
Thank you Phyllis Melrose DeCaire for identifying him
Bill Winslow ('51 & Darlene Clemens Winslow ('54)